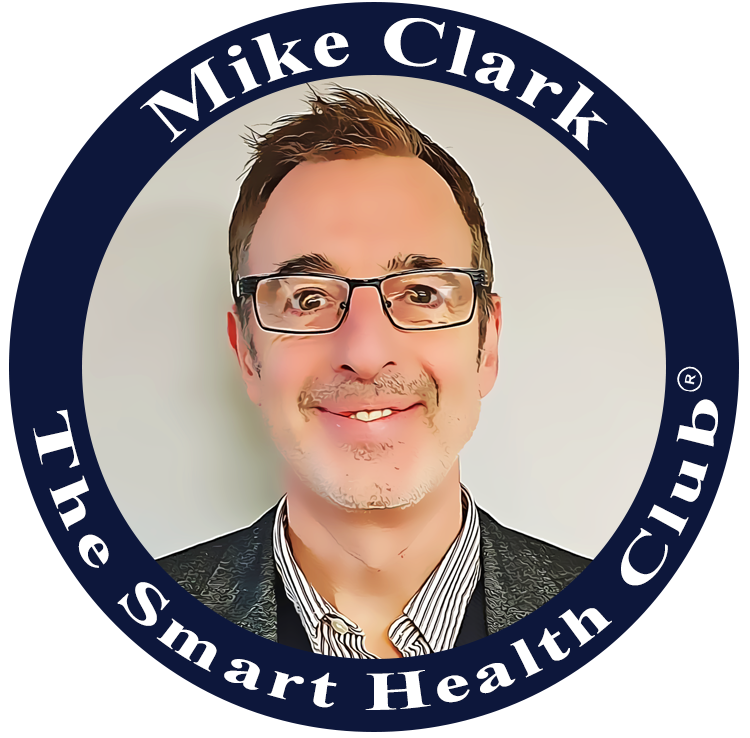 The Smart Health Coach
In 2010 ABED® became the first health and well being program in the UK to be officially recognised and awarded therapy status
We have all heard it said, that to lose weight properly you don't need a diet you need to chnage your lifestyle.
Well after years of hearing this myself, I decided to create a lifestyle program.
Eventually after a number of years development ABED® was created.
ABED® is an acronym that stands for the 4 main areas of your life to concentrate on to improve health
Attitude
Breathing
Exercise
Diet
ABED® has had two articles published in Positive Health Magazine
At first ABED® was called BEDA but very quickly I realised that everything starts with Attiutude, in other words, WHY do we want to change? Get the mind right and the body will follow.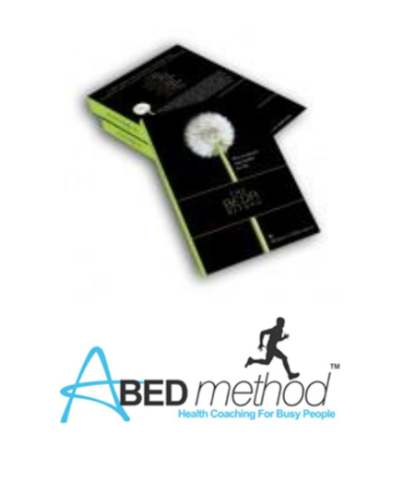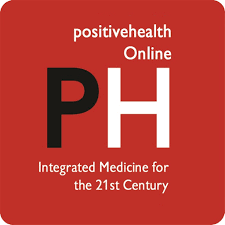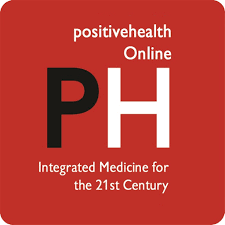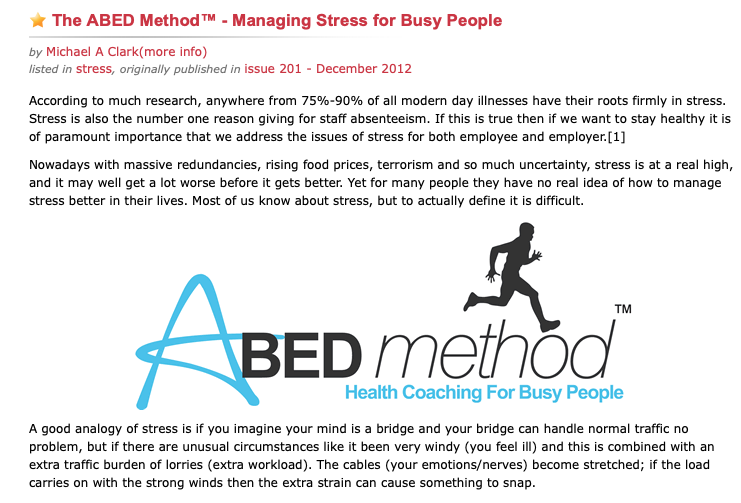 In 2015 my local newspaper The Hull Daily Mail put me on the front page and actually put a headline to which I never actually called my home city Fat.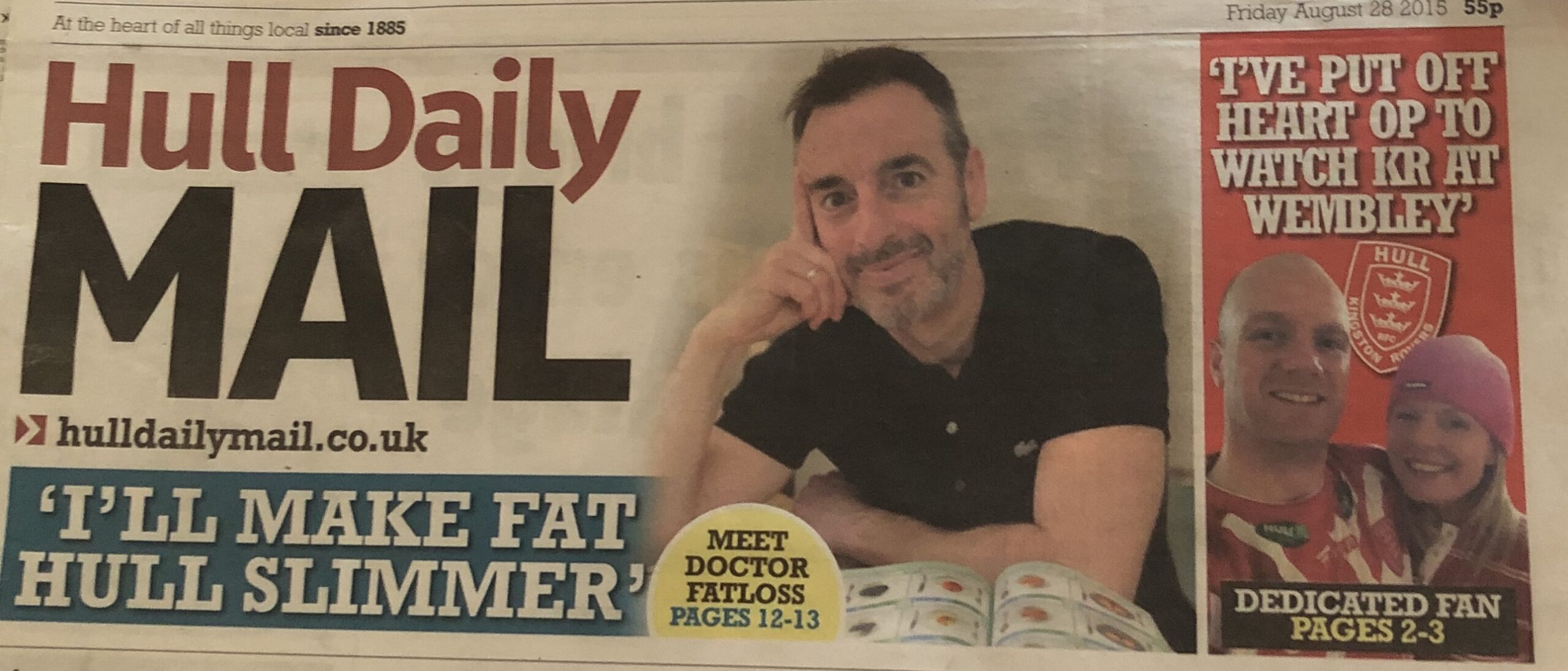 From this story Hull NHS actually requested my services to help their 4000 staff lose weight or improve their health. 
Unfortunately after some weeks planning someone high up in NHS management decided my name was not PC (apparently some staff might be offended by DR Fatloss implying they are fat!)
So Dr Fatloss just had to go 🙁
In 2017 I appeared again in the local newspaper about creating an health coaching club for £5 p/w 
ABED® empowers you to do much more than just lose weight