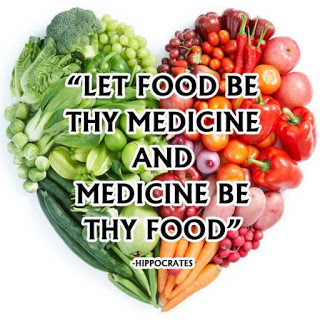 If you're looking for a health coach who actually cares about you, talk to Mike. I promise you will not regret it.
After just one hour in Mike's company and I say this hand on heart,

Mike changed my life!
So far using his program I have lost over two stone and that's without dieting, or as Mike says, going Non-Pc.
If you haven't read Mike's book yet, 

r

ead it now!' 
"Mike is a great enthusiast. He concentrates on the positive and helps you to achieve your goals.
He has helped me to focus on healthy food choices and the exercises that will target weight loss most effectively.
He is charismatic and very approachable.
He treats all his clients with a friendly respect and as well as nutritional knowledge and a qualified fitness coach he also has a counselling background.
 I would go so far as to describe him as a life coach with training in health and nutrition.
If healthy weight loss is your goal, I urge you to contact Mike I Know

you'll be pleased with the results"

.
"I first contacted Mike two years ago after reading some of his posts on social media.
Before getting mike's help I had always had a problem with my fluctuating weight.
This time I lost weight with a great exercise program that took a fraction of the time and eating great food, chosen from a large range of simple but superb recipes Mike provided.
Infact the food was a hit with the whole family
But i

t's Mike's enthusiasm that has had the biggest impression on me

."
'I read about Mike in the local media. It was clear from the start that he was genuinely passionate about the health of everyone. This passion was all it took for me to get in contact.
In no time at all I lost half a stone and was never hungry!!
From the start Mike listened and gave excellent advice without judgement or condemnation. For the last two years Mike has been there should I need that little push to get back on track.
In his own words, he's not a medical professional (NMQAA-love this bit). But without doubt his knowledge of healthy living is second to none.
So, if you want to take that first step to a healthier life and lose weight, I would recommend you give him a call now.
Beside from excess weight you have nothing to lose!'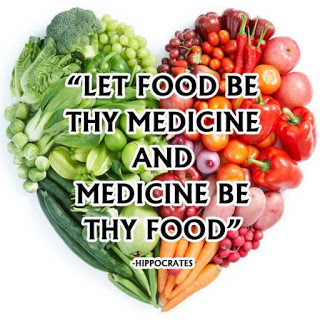 The Smart Health Coach
Click here to read more
As well as been a Mind and Body health and fitness coach I hold qualifications in: 
Stress management (Member of The International Association of Stress management Consultants)
Counselling 
Rewind trauma therapy 
Adult Teaching 
The UK's only Independent Advanced Buteyko Asthma Therapist (Moscow Trained)
Personal Fitness Training
Sports Nutrition 
ABED© Professional health coach Attitude Breathing Exercise Diet 
Member of Diabetes UK since 2016 
Granted permission to use official Diabetes UK cook books for ABED© members 
Creator of ABED© The UK's first official healthy lifestyle program 
I hold qualifications in 4 key areas, Nutrition, Fitness Instruction, Stress Management & Optimal Respiration, and yet I would say it is my life coaching and motivational skills that really set me apart from other trainers.
I am the writer of numerous health books including my new book 'The Non-Pc Diet® How to Have Your Cake & Still Lose Weight' he first book to make the outrageous claim that in fact there is only a single cause of obesity. 
In the 1970's obesity was virtually unheard of as was the excess consumption of Processed Carbohydrates. 
I am also the creator of the UK's first official healthy lifestyle program ABED 4.0®
Two years ago, I was on the front page of Hull Daily Mail and the local NHS invited me to coach their nurses to help lose weight. 
I am a fully qualified professional ABED® weight loss coach trained in 4 key disciplines in order to help you achieve your goals.
I hold qualifications in Stress management, counselling, fitness as well as nutrition. I work with my clients to develop strong healthy minds as well as well as healthy bodies.
I believe strongly in honest information and working in partnerships, meaning I will give you support, encouragement and direction, but you must take the steps. I always like to get to know the personal reasons for my clients losing weight, is it to look good or is it for health or both.
This mental side of the coaching is essential to understanding your motivation and of course the secret ingredient is YOU !
The Non-Pc Diet is the first diet that identifies the root cause of obesity; namely the excess consumption of  Processed Carbohydrates 
This is the first diet that identifies and targets the main cause of all obesity and T2 diabetes,  the mass production and consumption of Processed Carbohydrates. 
Take a look at this UK beach front image prior to the mass production of PC's. 
Clikc the picture above to hear my Non-Pc radio interview 
You can read more about me at the menu at the top of this site under 'My Journey'
What is The Non Pc Diet
The Non Pc Diet is a natural healthy eating program
The Non Pc Diet is the last diet you will ever need. It targets the only thng causing you excess weight gain, names Processed Carbohydrates (hence Non Pc)
The nearest commercial diet to the Non Pc Diet is 'The Pritkin Diet'  and both the weight loss and health reults are remarkable.
The trouble is to do this diet you need to spend thousands of pounds and travel abroad!!
Bullshit folks, its all nonsense. I can tell you now The Pritkin diet is a natural eating program with low fat meats thats it. You can get The Non pc Diet and you dont even need to leave home never mind travel abraod, and its not thousands of pounds but the cost of a coffee.
The Non Pc Diet is a natural diet based upon healthier eating and a continual gradual reductuion in PC consumption.
When you actually understand the real cause of your weight problems ie the excess consumption of man made processed carbohydrates then you have a real chance.
Within a matter of days you will not only be losing weight but gaining health.
Q1. What is the Non-Pc Diet?
Firstly, it's not a diet. It is A COMPLETELY NEW APPROACH to weight loss (or more appropriate health gain)
As soon as you start going Non-Pc medical trials show it prevents and/or improves diabetes, helps prevent cancers, heart disease and many other conditions. 
Q2. What does Non-Pc actually mean?
Non-Pc in this case stands for the ONLY thing that causes EXCESS weight gain, that is the excess consumption of Processed Carbohydrates.
Q.3 If it's not a diet, how will I lose weight?
Losing weight, isn't that hard it's keeping the weight lost actually to stay off, that's the really hard part. This is where conventional diets just fall down. As soon as the diet ends, the person returns to their usual way of eating and so the weight problems return. When you go Non-Pc, things are done differently. The majority of diets all start with the food, but with Non-Pc we start with your mental attitude. When it gets to the food part, well this is the really exciting bit. The more natural food you eat, the more the excess weight falls off you. There are a few rules to follow in terms of food combining but you really soon start to discover the benefits of diet free weight loss!
Q.4 Can you explain a little more about how going Non-Pc will help me lose weight?
For the last 50 years the diets have added millions and millions of pounds to the diet industries bank balances, and added millions and millions of pounds to our bodies!
Non-Pc, actually tackles the route cause of obesity, that is the consumption of Processed Carbohydrates. So instead of just doing a diet that says you eat this food or that, you DON'T need ANOTHER diet, you just need to change YOUR diet. You can be a vegan right up to a raw meat eater, everybody can lose weight going Non-Pc. 
Q.5 How much weight can I expect to lose? 
This is your diet, and you decide how much and how quickly you want to lose weight. As a member of WWWC you will be improving your lifestyle so not just your eating. One of the key ways in regular exercise, and not just normal exercise but for the first 12 weeks you will be using HIIT a special 10 exercise program that can takes as little as 10 minutes and can easily be done from home. HIIT really helps speed up your metabolism and that gets great results. 
Research shows us that It takes 21 days to break a habit and 90 days to make new habits. The average diet lasts just 15 days, so you can see straight away that 12 weeks is the minimum required to have any chance of making lasting changes. 
 If you follow the plan you can expect to lose at least a stone in the first month and for some people even more. By the way have you ever seen what a pound of fat looks like. See the image at the bottom of this page, imagine losing 28 of these in the next 12 weeks!!   
Q.6 What kind of foods will I be eating?
It is advised you start with a pure Non-Pc breakfast (choice of meats, eggs, oats, nuts  or fruit and no cereals) and for other meals you gradually reduce your Non-Pcconsumption. You are also encouraged to still have  favourite foods and treats each week, and still lose weight without losing interest. 
Don't worry, though you will be given lots of meal ideas as all members are given full access to the meal room with literally hundreds of healthy fat burning Non-Pc meal ideas. You can eat lots of the foods on the Atkins, Keto Diet , the 5:2 you can even eat lots of the Slimming World and Weight Watchers meals as many of them are Non-PC. Please note you may find you will be discouraged from eating some of the more unhealthy so called  processed 'Diet' products on these ranges that have the sugar replaced with highly processed ingredients. 
My award winning 4 step diet free weight loss program. 
Attitude (Getting your mind on board)
Breathing (Getting a handle on your stress levels)
Exercise (Getting a personal exercise program as little as 30 minutes a week)
Diet (Getting a personal eating plan organised) 
What is Smart Health Club 147
All the support, guidance and encouragement you need to achieve your goals while enjoying the process.
Full Nutritional Support
Guidance throughout the week to ensure you're losing weight while fueling your body to be healthy and energised along the way.
You'll receive daily feedback and tips to help balance your nutrition and feel at your best. All advice is tailored to your goals, preferences and lifestyle to create a plan that works best for you to enjoy and stick to.
Weekly Check In
A chance to review your week, notice progress, celebrate wins and make plans for the week ahead.
Optional monthly coaching calls
The chance to speak one to one is invaluable. Together in our monthly catch up we can discuss any struggles, work together to find solutions, plan the month ahead, and make sure you feel confident about achieving your goals and proud of the progress you're making.
Fitness Plan
Designed to suit you – your fitness level, goals, preferences, and time available. If you have access to a gym – fantastic. If you don't or would prefer not to – no problem.
Training plans can be designed to incorporate whatever activities you enjoy, alongside home workouts with minimal (and very affordable) equipment.
You get access to the online exercise room so you can choose from a variety of different exercise videos for all levels.
Ask The Coach 
You can ask Mike a question every day and the next day just by logging in with your password and Mike will answer it for you: -)
Access to Mike's Clients-Only Facebook group
Here you'll receive regular videos on mindset, nutrition and weight loss tips, exclusive recipes, and group support from other clients just like you.
Coming Soon
Once the Club is up and runnign we will for the first time ever anywhere on the net we will be doing live weighing classes.
Online health coaching is the future and this saves you time, money and under the current climate probably safer.
FREE coaching
Each week you are only required to pay £5.50 p/w to cover admin, so all my help, coaching and inspiration is basically FREE.*
Choose Optiopn 3 and 4 today and it includes a FREE joining place at SmartHealthClub opening in July. Maximum of 147 FREE places and must purchase by 30/6/21